Creating sweet moments of joy to celebrate life
The Story of Ilia Petrovitch
Ilia Petrovic was born in 1880 in Valjevo, Serbia, son of a trader in wine. After spending his childhood years in Valjevo, Ilia left his hometown at age 17, to explore the world. He first ended up in Vienna, where he followed a confectionery based education. After spending some time in Munich, Paris and Brussels, he settled in Amsterdam. As Ilia was in doubt the Dutch would be able to pronounce his last name correct, he changed it for his business to Petrovitch.
Confectionery factory
In 1903 Ilia Petrovitch started his own confectionery factory in the Egelantiersstraat in the centre of Amsterdam. His specialty was the production of Turkish Delight, French Confiserie, Fondant and later the typical Dutch product "Hopjes".
As Ilia was quite the entrepreneur, he opened his second business in the Dutch coastal town Zandvoort in 1905. His new business contained a bar and a shop for home-made ice cream and of course the Petrovitch confectionery products.
Every Summer Ilia Petrovitch would travel to the South of France to improve his confectionery production skills with the world famous Anton Rumpelmayer.
For about 9 years Ilia was growing his business in Amsterdam and Zandvoort until he decided to go back to Serbia and defend his country during the Balkan war, leaving both of his beloved businesses in the hands of an interim director.
When the First World War was a fact, Ilia Petrovitch again proved his value for the Serbian Army. Later he was honoured with several medals for his services during both wars.
When Ilia Petrovitch finally returned to Holland in 1918 he was not alone. During the time he spent back in Serbia Ilia's marriage was arranged and he came back to Holland with his wife Ruza and son Dragan.
After maintaining both businesses again for about 12 years, Ilia sold the production in Amsterdam and focussed on the candy store, ice salon and bar in Zandvoort, which were conveniently located at the beach side.
During the Second World War over 600 buildings in the city of Zandvoort got destroyed, including Ilia Petrovitch's complete business, leaving only ruins of what he had built throughout the years.
After the war Ilia Petrovitch started all over again with his candy shop, ice cream parlour and bar in Zandvoort. Only at the age of 80 years old, Ilia Petrovitch decided to retire. The shop was sold to a local pastry shop and his son Dragan took over the bar.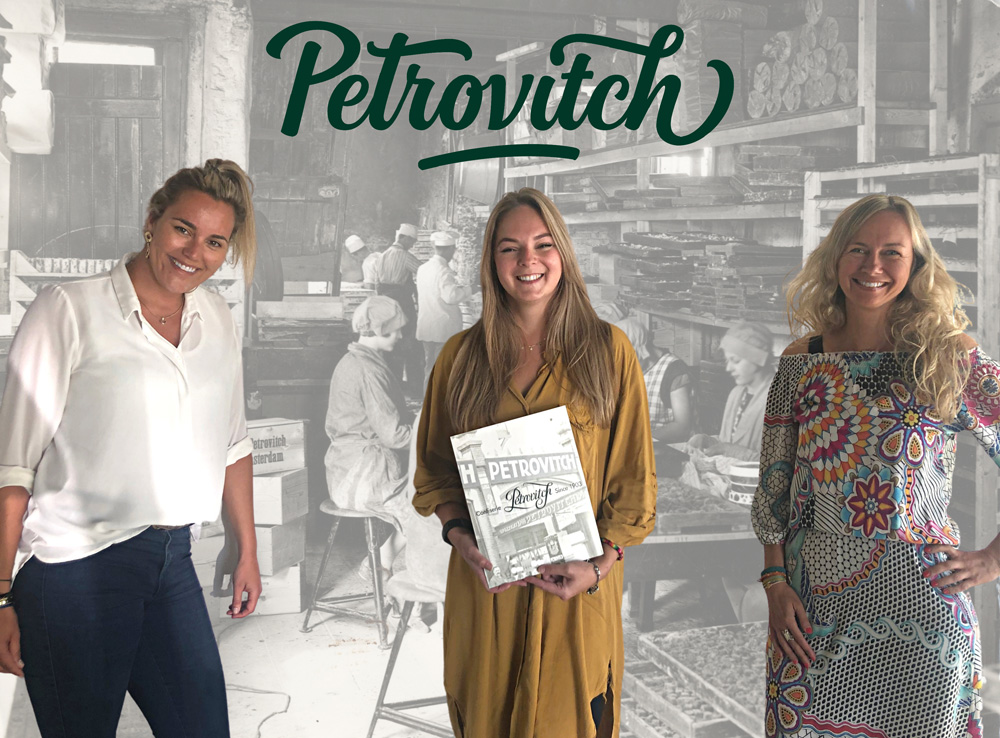 We would like to thank Jelica Petrovic, great-granddaughter of Ilia Petrovitch for sharing her family history with us.